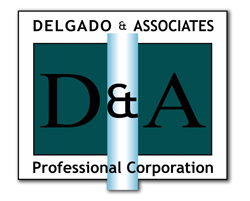 About Delgado and Associates
Marcelo Delgado
Licensed Paralegal
Licensed by The Law Society of Upper Canada Mr. Delgado is a Paralegal at Delgado & Associates that specializes in Personal Injury claims. Mr. Delgado handles telephone mediations, participates at pre-hearings and is experienced with the new Licenses Appeal Tribunal (L.A.T.) system. He works on settlement conferences on  a daily basis. Mr. Delgado has over 20 years of legal experience in Canada and is fluent in Spanish.
Contact Information:
Direct Line: 416-258-5968.
Our Mission
Delgado & Associates is a professional Corporation working for you and with you to ensure you receive the maximum of benefits you are entitled to. We provide excellent and professional legal services with integrity and professionalism to all communities. Our legal and support team is focused on obtaining the full compensation and entitlements you deserve.
Our Company will help and guide you through the legal process to ensure you obtain what you deserve. We offer the best and most affordable services, and you don't have to pay until you start receiving your benefits or we have settled your case.
Get In Touch With Us Today
If you are interested in working together, send us an inquiry and we will get back to you as soon as we can!